NEW PPP LOAN FORGIVENESS APPLICATION & HOW TO MAXIMIZE FORGIVENESS

Thank you for registering for our webinar, we hope we were able to provide you with helpful information and answer any questions you may have had.
You can view/dowload the slides we used during the presentation as a PDF on our website: WEBINAR: Presentation Slides
We also mentioned providing a link to the PPP loan application and instructions from the U.S. Small Business Administration (SBA), found here: Paycheck Protection Program Loan Forgiveness Application
And, the webinar recording can be viewed here, along with all of the questions and answers that followed: WEBINAR: New PPP Loan Forgiveness Application & How to Maximize Forgiveness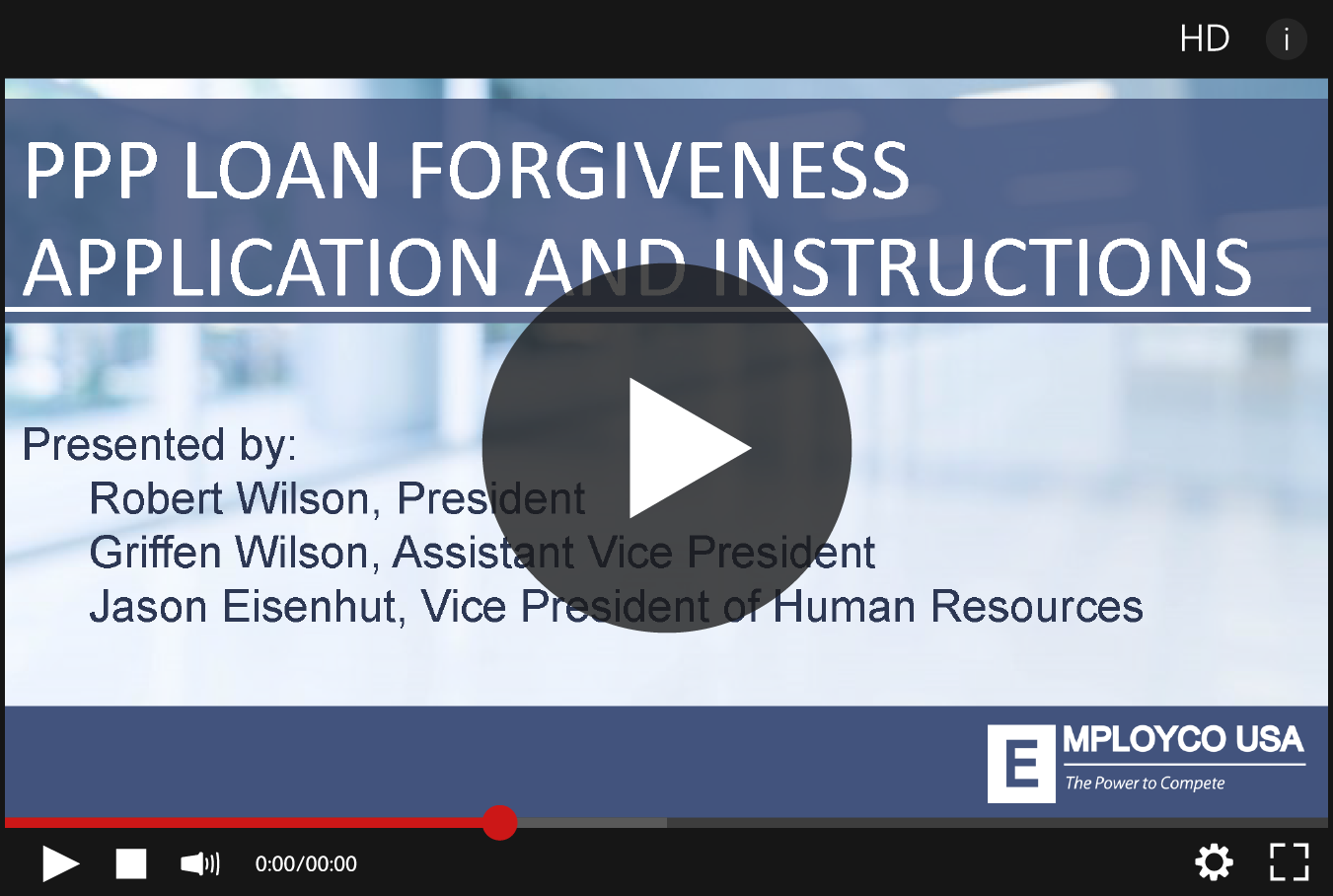 QUESTIONS?
Please do not hesitate to reach out if there are any questions you still have or topics you were unclear on. We're here to help!
For the latest material regarding COVID-19 and how it relates to the workplace, check out: www.employco.com/coronavirus
Please contact us if you have any questions.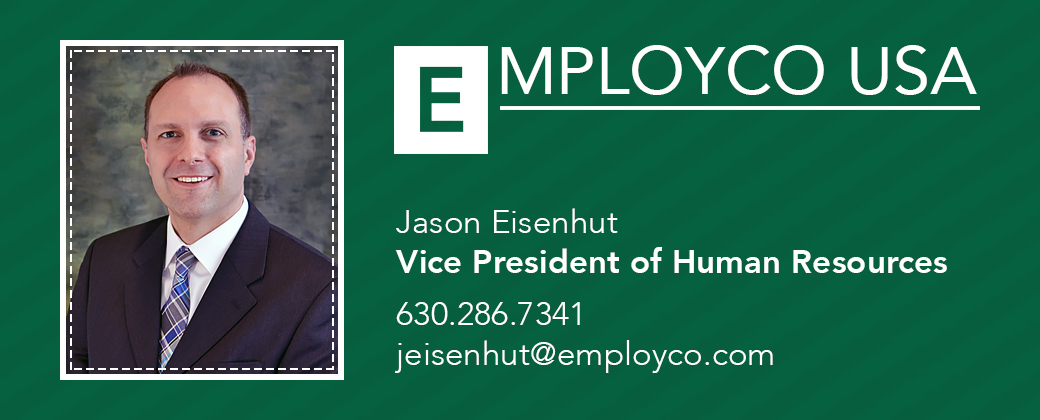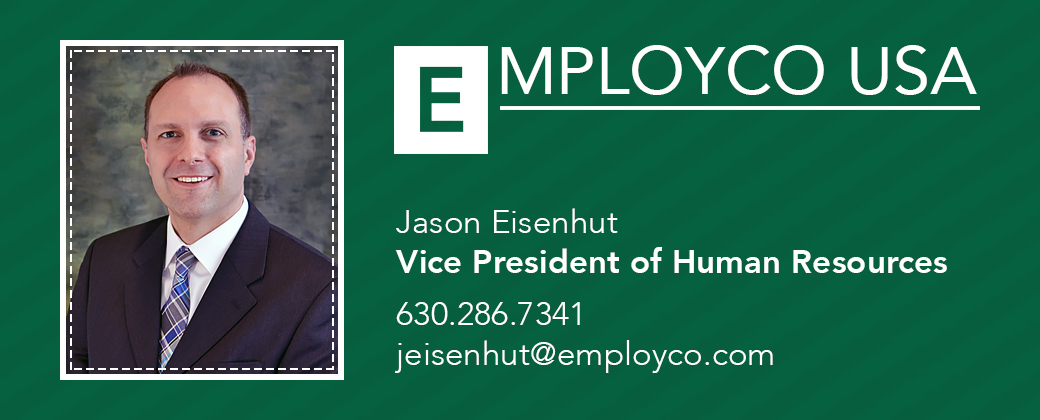 Questions, comments, feedback?
Jason Eisenhut
630.286.7341
jeisenhut@employco.com