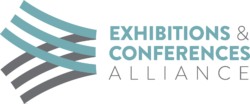 MIDTERM ELECTIONS TAKE PLACE ON TUESDAY
On November 8, voters will go to the polls to decide which party will control Congress in 2023.
Why it matters: The midterm election outcomes will also determine the size and scope of Congress' "lame duck" session, which begins in mid-November.

ECA wants small business relief on the agenda, including repurposing $6 billion in frozen SBA funds and restoring the Q4 2021 ERTC benefit.
Go deeper: Brownstein (ECA's lobbying firm) recently hosted an expert panel discussion on what to expect after the midterms. You can listen to excerpts of that conversation here.
BUSINESS EVENTS ON THE AGENDA AT COP27
Next week, the face-to-face business events industry will be front and center at COP27 in Egypt.
What's new: Net Zero Carbon Events, an industry initiative to address climate change, will launch its roadmap for the events industry on November 11, Decarbonization Day.

400 organizations have already signed the Net Zero Carbon Events Pledge!
In September, a task force released a report identifying key areas of focus for the industry's transition towards a more sustainable, low carbon economy in the U.S. and Canada.
Sign up: You can register to watch the official roadmap release event online here.
MUSIC LICENSING ISSUES TAKE CENTER STAGE IN COURT
Last week, a court case about concert royalties kicked off that will shape the future of music licensing.
The big picture: In BMI vs. North American Concert Promoters Association, BMI is asking for a 7x increase in royalties and a piece of unrelated concert revenue streams (e.g., VIP packages).

The bottom line: If BMI wins, music PROs are likely come after convention centers even more vigorously seeking a cut of unrelated venue income like parking fees and concession sales.
ECA strongly opposes this effort and supports the MIC Coalition's work to increase music licensing transparency around (1) who owns what, (2) where the money goes, and (3) PRO billing practices.
Read more: Check out the latest MIC Coalition blog post on the complex and opaque music licensing system here.
ECA VISA ADVOCACY PROFILED BY TSNN
Earlier this week, TSNN highlighted ECA's advocacy efforts to address the unacceptable delays that international exhibitors and attendees face in obtaining a visa to come to the U.S. for business events.
Go deeper: You can read the full article here.
Bottom line: The restoration of visa interview and processing capacity to pre-pandemic levels remains a top priority for ECA.