Trade Shows Officially Distinguished from Mass Gatherings in Germany; Responsible Advocacy Takes Hold as Shows Look to Open Sooner Rather than Later
GABRIELLE WEISS, VICE PRESIDENT & EDITOR-IN-CHIEF
MAY 10, 2020
*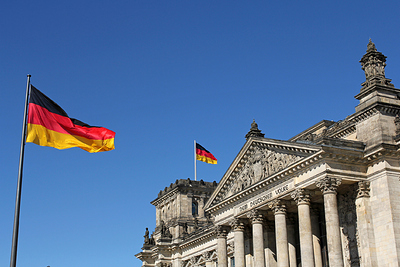 BERLIN* — The German government has officially excluded exhibitions from the category of "mass gatherings," giving states the authority to greenlight trade shows with protocols for health and safety.
According to UFI, these protocols are yet to be finalized, but will assuredly include limiting the number of participants relative to the space available and instituting approved health and safety measures similar to those being used in Asia.
Related. The 2020 Hunan Auto Show First Large-Scale Exhibition Held in China since January
"We are advocating that not all types of events are equal, and it is encouraging to see that this message has reached the government of one of the world's most important exhibition markets", says Mary Larkin, UFI President. "Every exhibition is an organized event; as an industry, we know how to create conditions where attendees can go about their business while taking the necessary precautions in the age of COVID19."
With this new categorization, the German state of North Rhine-Westphalia was the first to announce its intention to allow trade shows and congresses to open starting at the end of May — if certain, yet to be determined, conditions are met. Mass gatherings, such as concerts, remain banned until the end of August.
Echoing the distinction of trade shows from public events to European officials is taking hold.
"The European Commission understands the importance of the exhibitions industry to the economy and to small and big businesses," said Barbara Weizsäcker, Secretary General, European Exhibition Industry Alliance. "They are open to us. We collectively work to differentiate our industry which is comprised of businesspeople from concert goers and other public gatherings like Oktoberfest. We are advocating for our industry with the European Commission and the European Parliament. National associations or single players lobby at the national and local level throughout Europe. Both are critical to reopening shows."
Amid this increase in post-pandemic advocacy and on the heels of the German ruling distinguishing exhibitions, UFI released an in-depth framework for reopening the exhibitions industry. Read the UFI framework.
"We cannot take a 'sit and wait' approach. It is up to us to convince the authorities around the world of the need to reopen exhibitions and business events. The market places we build, the meeting places we operate are the fast tracks for economic recovery everywhere. And as the authorities understand this message, we need to show them that we can 'walk the talk' as an industry, that we can produce events with a safe environment right now. The framework is the global answer from our global industry", says Kai Hattendorf, UFI's CEO.
This UFI-proposed guidance establishes a unified approach for show management that can be adapted to safeguard shows against COVID-19 spread across boundaries. It considers pre-planning and post-show tactics in its five-segment framework which focuses on ensuring personnel and personal safety, enabling physical distancing in a variety of ways such as floor design and inclusion of barriers, and increasing health and safety measures through tools such as screenings, crowd control techniques and establishing enforcement protocols.
Based on the framework, UFI is currently collecting good practice measures and examples om implementations. These will be available for local and national organizers, venues, and suppliers, as references when they agree on the terms of their events on site.
Related Reading. UFI Publishes Framework and Guidance for Unified Approach to Reopening Trade Shows
Educating top European Union (EU) and local government officials about the promise of trade shows' inherent ability to help kickstart economic revitalization is a top priority as businesses struggle under the financial strain of the pandemic lockdown and aftermath.
There is hope, says Weizsäcker. "This precedent in Germany, specifically in the state of North Rhine-Westphalia, sets up acceptance for others to also open in other German states and across Europe."
Next steps include working hand-in-glove with the European Commission which serves as the executive branch of the EU and is responsible for proposing legislation, implementing decisions and managing the day-to-day business of the Union. They provide guidelines to the EU Members States.
After that, local officials will need to be swayed. "With the German decision, the pressure to reopen in a healthy way is on," said Weizsäcker, who is also a former executive with Messe Frankfurt.
The need for a timeline remains high. "Not only are we working to separate the B2B exhibitions industry from mass gatherings, but we also need a set, distinct date from which we can plan. Additionally, we raise awareness that opening up travel restrictions for regional travel and long-haul travel is vital for a successful restart of exhibitions in Europe," Weizsäcker said. "We, of course, are watching Asia where shows are starting again to see the guidelines they employ and the success of their implementation."
Reach Mary Larkin at (207) 842-5542 or mlarkin@divcom.com; Kai Hattendorf at (33) 1 46 39 75 00 or kh@ufi.org; Barbara Weizsäcker at (32) 2 535 72 50 or barbara.weizsaecker@exhibition-alliance.eu.
https://www.tradeshowexecutive.com/archive/industry-news/trade-shows-officially-distinguished-mass-gatherings-germany-responsible-advocacy-takes-hold-shows-look-open-sooner-rather-later/