Road to Recovery - August 2021
Please see below for our first installment of the monthly series: ECA Road to Recovery. In this episode, recorded on July 21, 2021, we provide an update on advocacy initiatives from D.C., an interview with Brad Kent, Chief Sales Office with VisitDallas and the state of recovery in Dallas, along with a recap of ECA's Legislative Action Day on June 1-2.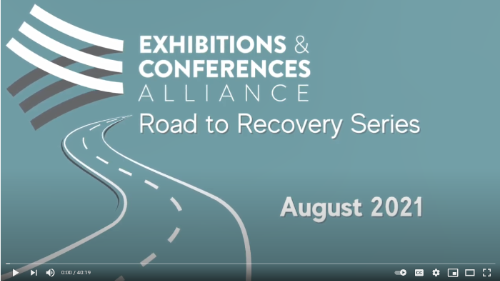 Have questions? Please contact us!
Tommy Goodwin
VP, Government Affairs ECA
E tommy.goodwin@ecalliance.us
Nicole Bowman, MBA
Executive Director Exhibitions Mean Business
E nbowman@iaee.com