BULLETIN
April 21, 2020 (UPDATE)
PODCAST: MANAGING A REMOTE WORKFORCE DURING COVID-19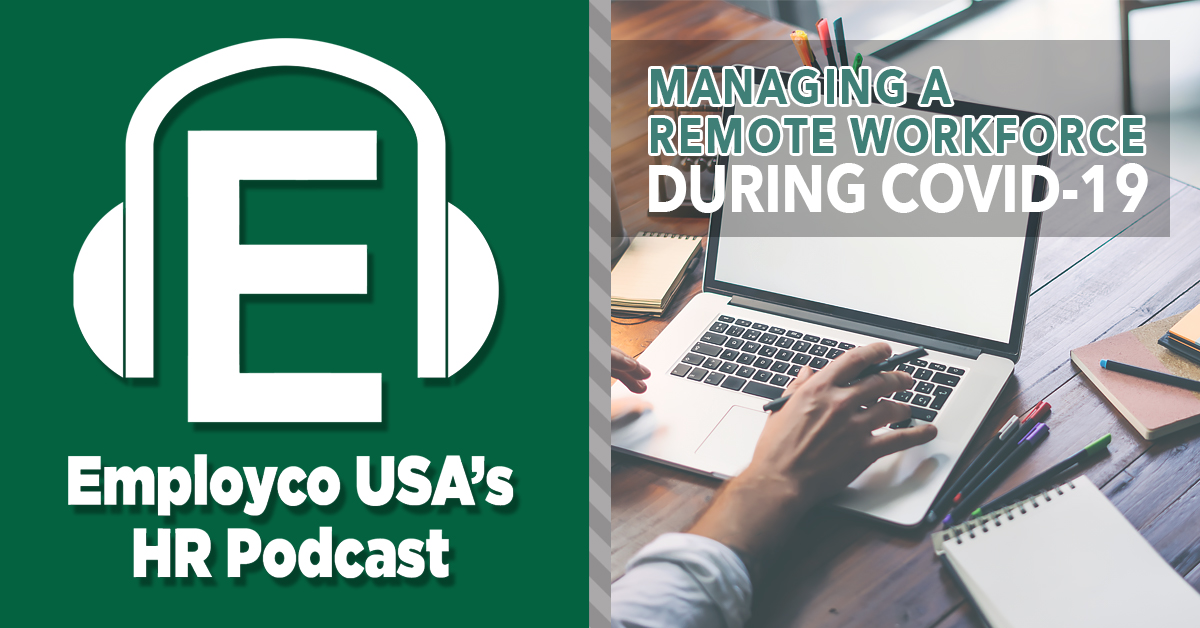 Check out our latest podcast, "Managing a Remote Workforce During COVID-19."
In this podcast : Rob, Scott, and Jason discuss managing a remote workforce during COVID-19; from the history behind telecommuting and current statistics to technology, infrastructure, creating a remote work policy, timekeeping, engagement and motivation, productivity, wellness, and more.

Stay up-to-date with the latest material on our coronavirus web page - dedicated to sharing information about COVID-19 and how it relates to the workplace: https://www.employco.com/coronavirus
We will continue to monitor the situation and provide updates throughout the process. We hope you and your family and friends are healthy.
Please contact us if you have any questions.
https://www.employco.com/newsletter/bulletin/hr-bulletin-04.21.2020_update_JE.html