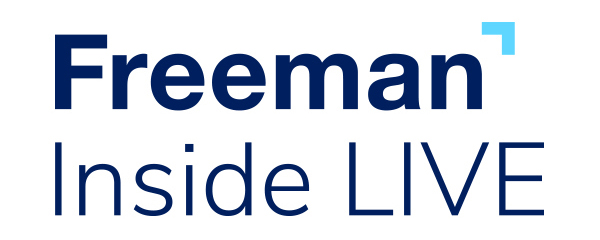 With the Delta variant taking over headlines these days, it's hard to avoid feeling like we are back in March 2020.
But we are not! In-person events are actually safer than going to the grocery store.
And we have the data to prove it.
Join us on Tuesday, August 24 at 3 pm ET/12 noon PT for Inside LIVE: The data you need to navigate Delta.
During this industry conversation, we will be revealing brand new research, in partnership with Epistemix, regarding the Delta variant and why it is safe to host your in-person event.
While we can't completely predict the future, we can use data to better prepare for it — and to plan safe, engaging events even in the midst of uncertainty.
Presenters:
Bob Priest-Heck, CEO, Freeman
Ken Holsinger, SVP, Strategy – Data Solutions, Freeman
John Cordier, CEO & Co-Founder, Epistemix
Sue Sung, SVP, Corporate Strategy, Freeman