IAEE EVP, COO Cathy Breden to Serve as EIC 2021 Chair Elect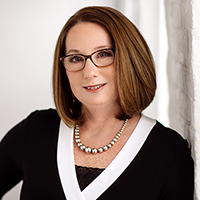 DALLAS, 14 January 2021 – The International Association of Exhibitions and Events® ( IAEE ) announced today the selection of Executive Vice President & Chief Operating Officer Cathy Breden, CMP, CAE, CEM as 2021 Chair Elect of the Events Industry Council (EIC). In this role, she will also serve as Treasurer and will move forward as EIC Chair in 2022. Breden has served on the EIC board of directors since 2017 and has also served as chair of the 2016-2017 Research Committee and on the 2010 CMP board.
The EIC serves as the global voice of the business events industry on advocacy, research, professional recognition and standards. Its board is comprised of nominated members that represent more than 30 organizations in the global events industry. These leaders are the governing body for the overall council with fiscal responsibility and strategic direction for all EIC programs.
"I am pleased to contribute to the advancement of the worldwide events industry through my role on the EIC board and moving forward EIC's Vision 2025 Plan," said Breden. "The diversity of the board's members and the organizations they hail from allows for broad perspective and opportunity to serve the various communities of our industry honorably. This is particularly important in the year ahead, as our industry strives toward a full recovery from the challenges posed by COVID-19."
Breden also serves as the CEO of the Center for Exhibition Industry Research (CEIR). She is a frequent presenter on the areas of exhibition industry trends and the power of exhibitions in face-to-face marketing, in addition to serving as adjunct faculty at Dallas Community College District-Richland College. She is an active member of the American Society of Association Executives (ASAE) and the Texas Society of Association Executives (TSAE). She is also an editor of IAEE's widely distributed textbook, The Art of the Show, An Introduction to the Study of Exhibition Management, 5th Edition .
Breden began her association management career in 1984 and has served as a member of several boards of directors, as key staff contact, chief staff executive, volunteer leader and consultant. She earned the Certified Meeting Professional (CMP) designation in 1990 and the Certified Association Executive (CAE) designation in 1995, and was bestowed the Certified in Exhibition Management® (CEM) designation in 2019. Breden graduated from Florida State University with a Business Administration degree with an emphasis in Association Management.
Click here for more information about the EIC 2021 board of directors.
About IAEE
Trusted since 1928, IAEE provides quality and value to its members through leadership, service, education and strong relationships. IAEE is the largest association of the exhibitions and events industry in the world, with a membership of show organizers, exhibitors and exhibition suppliers. Organizers of more than 20,000 exhibitions and buyer-seller events around the world are members of IAEE, and the organization advocates and promotes the awareness of face-to-face exhibitions and events as the primary medium for business development and growth. IAEE provides relevant, timely, and innovative education to its members and the industry. IAEE recognizes its strategic partners: 4imprint, Buttine Exhibition Insurance, Convention News Television (CNTV), New Orleans & Company, New Orleans Ernest N. Morial Convention Center, Personify – A2Z Events, Streampoint Solutions and Synchronicities (Visit Anaheim, Visit Baltimore and Visit San Antonio). Visit www.iaee.com for more information.
###
Media Inquiries:
Mary Tucker
Sr. PR/Communications Manager
+1 (972) 687-9226