DALLAS, 1 November 2023 – The International Association of Exhibitions and Events® (IAEE) proudly announces this year's winners of its IAEE Awards Program, which recognizes outstanding contributions by IAEE members and member companies. The 2023 IAEE Award Winners were selected after careful consideration and review by the IAEE Awards Committee and approval by the IAEE Board of Directors following an open call for nominations by IAEE members earlier in the year.
"Each year, the Awards Committee has the privilege of recognizing IAEE members who demonstrate outstanding talent and commitment to the organization and the industry," said 2023 IAEE Awards Committee Chairperson Bob O'Connell. "We are pleased to recognize their efforts and appreciate all who submitted nominations to this year's awards program."
"The IAEE Awards are among the industry's highest honors," added IAEE Interim CEO Cathy Breden, CMP-F, CAE, CEM. "We are pleased to recognize the exceptional efforts of IAEE members who go above and beyond the call of duty to make a difference in our association and our industry."
The Pinnacle Award recognizes an IAEE member who, over the years, has furthered IAEE's objectives of advancing exhibitions and events management through the promotion of education, the dissemination of knowledge, and the introduction or development of innovative techniques, and who has been dedicated to the perpetuation of the highest ideals, trust and professionalism in this highly specialized field. The award was established in memory of the late Founder and Past President of IAEE (formerly NAEM) William Hunt Eisenman and is presented by IAEE in recognition of extraordinary achievement in the exhibitions and events management field.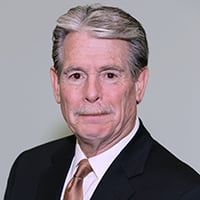 This year's recipient of the IAEE Pinnacle Award is Larry Arnaudet, Executive Director, Exhibition Services & Contractors Association (ESCA). Arnaudet entered the exhibitions and events industry in 1970 with Manncraft Exhibitors Services in New Orleans, and proceeded to become an instrumental force in advancing the industry. His visionary leadership and unwavering commitment to promoting education, disseminating knowledge and introducing innovative techniques have had a profound impact on the industry's growth and professionalism.
A notable contribution among his many achievements is his inception, creation and implementation of the ESCA Badge program. This groundbreaking program, aimed at enhancing security measures for the entire industry, has played a vital role in safeguarding attendees, exhibitors and staff at events. Under his guidance, the ESCA Badge program has become a widely recognized industry standard, reflecting his dedication to perpetuating the highest ideals of trust and professionalism in the field.
Arnaudet is an IAEE charter associate member and has been active with various industry associations, leaving an indelible mark on the industry through his genuine passion and commitment to building lasting relationships.