EXHIBITION & EVENTS INDUSTRY NEWS PRESS RELEASE
CONTACT INFORMATION:
ESCA
Larry Arnaudet
972.447.8211
larry@esca.org
FOR IMMEDIATE RELEASE
Freddie Peterson Joins ESCA Board of Directors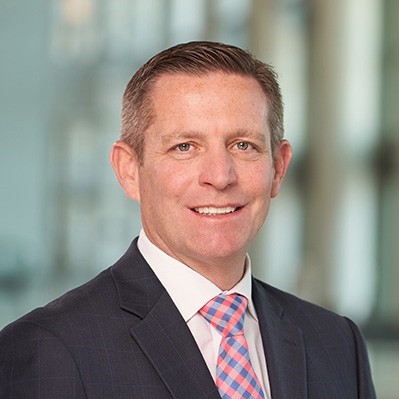 Dallas, TX, May 20, 2020 – ESCA is pleased to announce that Freddie Peterson, General Manager of the Miami Beach Convention Center (MBCC), has immediately joined the ESCA Board of Directors.
A seasoned and innovative convention and hospitality executive, Peterson joins ESCA after concluding a two-decade tenure leading the highly successful Massachusetts Convention Center Authority (MCCA) and its five properties, followed by his current tenure at the Miami Beach Convention Center. Peterson provides strategic leadership to the MBCC by managing and coordinating goals, objectives, and policies for the venue. Peterson's leadership further competitively positions Miami Beach in the national and international meetings, conventions and events community.
During his tenure in Miami Beach, Peterson has become an integral part of the community by joining the Board of Directors at the Greater Miami Convention & Visitors Bureau (GMCVB), Miami Beach Chamber of Commerce and the Greater Miami and Beaches Hospitality Association.
Peterson is active within many industry associations, including FFMA, IAEE, PCMA, IAVM, ESCA, and AIPC. He has also served on the Board of Directors and a variety of committees within the International Association of Venue Managers (IAVM), IAVM's Foundation, and the Exhibition Services & Contractors Association (ESCA).
In the past, he has served as Chair of the Seaport Transportation Management Association (STMA) and was a board member of A Better City (ABC), Back Bay Association (BBA), Greater Springfield Convention & Visitor's Bureau (GSCVB), Western MA Sports Commission, South Boston Neighborhood House and the Friends of Fort Point Channel.
Peterson commented, "It is truly an honor and privilege to be a part of ESCA's Board of Directors. As ESCA's venue representative, I am absolutely thrilled to be teaming up with ESCA and our events industry in continuously elevating us to new levels across the board."
Peterson is an alum of IAVM's Venue Management School Graduate Institute and Senior Executive Symposium, the UMass Boston Emerging Leaders Program, and received a BA in Political Science from Merrimack College. He is currently enjoying the warmer weather, residing in Miami Beach with his wife Melissa and their Labrador retriever, Sofie.
Peterson replaces Ray Suppe, former Vice President of Public Safety at the Las Vegas Convention Center Authority, who has retired to pursue his love of international travel. Our best wishes to Ray on his new endeavors.
About ESCA - Since 1970 ESCA has provided a unified voice for service contractors and their partners in the exhibition industry. ESCA now has more than 160 member companies throughout the United States, Canada and Mexico and maintains alliances with IAEE, TSEA, and CEIR to promote the exhibition industry. ESCA is dedicated to the advancement of the exhibition, meetings and special events industries. Through the education, information exchange and level of professionalism shared by members and their customers, ESCA promotes cooperation among all areas of the exhibition industry.
###