HR Newsletter
August 2020
PREPARING FOR A SECOND WAVE OF COVID-19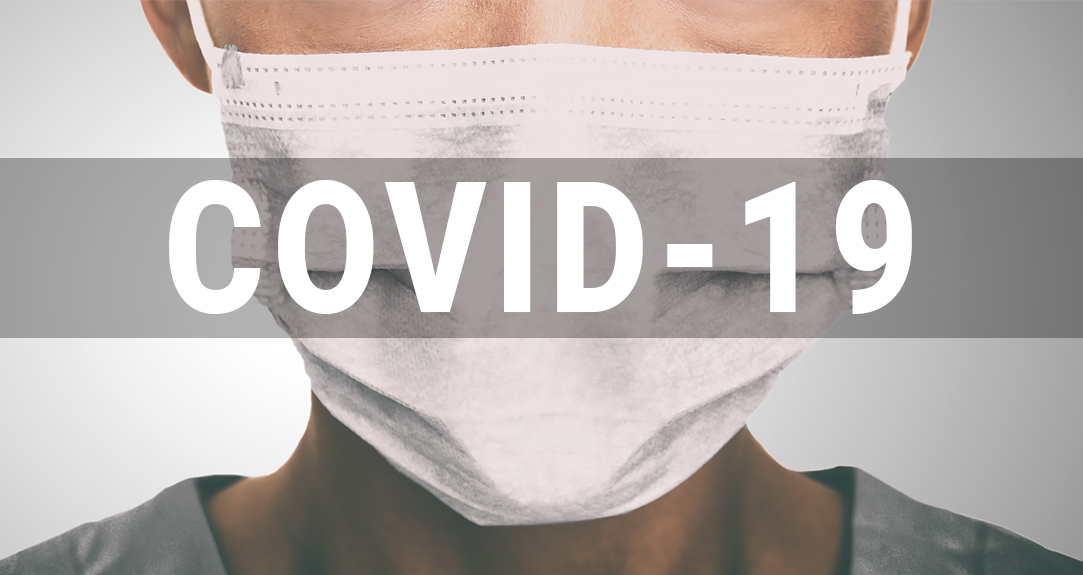 As the coronavirus (COVID-19) pandemic continues, businesses are bracing for a second wave of cases that could negatively impact their employees and family members. Of course, no one knows if or when a second wave of infection will strike - or whether it will be as bad as or worse than the first wave. As such, businesses across the country should start planning today to properly prepare for a second wave of COVID-19 cases.
Here are four ways organizations can prepare:
Review Federal, State and Local Guidance : Businesses in one region may be able to remain open, while businesses in other regions may need to close or adjust for a second time. As such, it's critical to understand and continually review all relevant state and local orders to determine if your business needs to take action in the face of a second wave of COVID-19 cases.

Review Your Organizational Risks : Even if there aren't federal, state or local recommendations to close your business, that doesn't mean your organization is safe from the coronavirus. Similar to conducting a risk assessment for planning to reopen following the first wave of COVID-19 cases, your organization should conduct a risk assessment in preparation for a reemergence of COVID-19 cases.

Maintain Workplace Safety and Communicate with Employees : There is a variety of guidance from official sources, like the CDC and OSHA, to help employers maintain health and safety, and keep employees informed.

Evaluate Furlough and Layoff Considerations : In addition to WARN Act requirements (e.g., providing 60-day notice for layoffs affecting at least 50 employees), consider the different aspects of furloughs and layoffs. Furloughs are typically temporary unpaid leaves of absence (most likely with continued benefits eligibility) whereas layoffs result in an employment termination with an offer of COBRA benefits continuation.
Looking for further discussion on this topic? You can click here to watch to Employco's recent HR Chat, "Furloughs and Layoffs."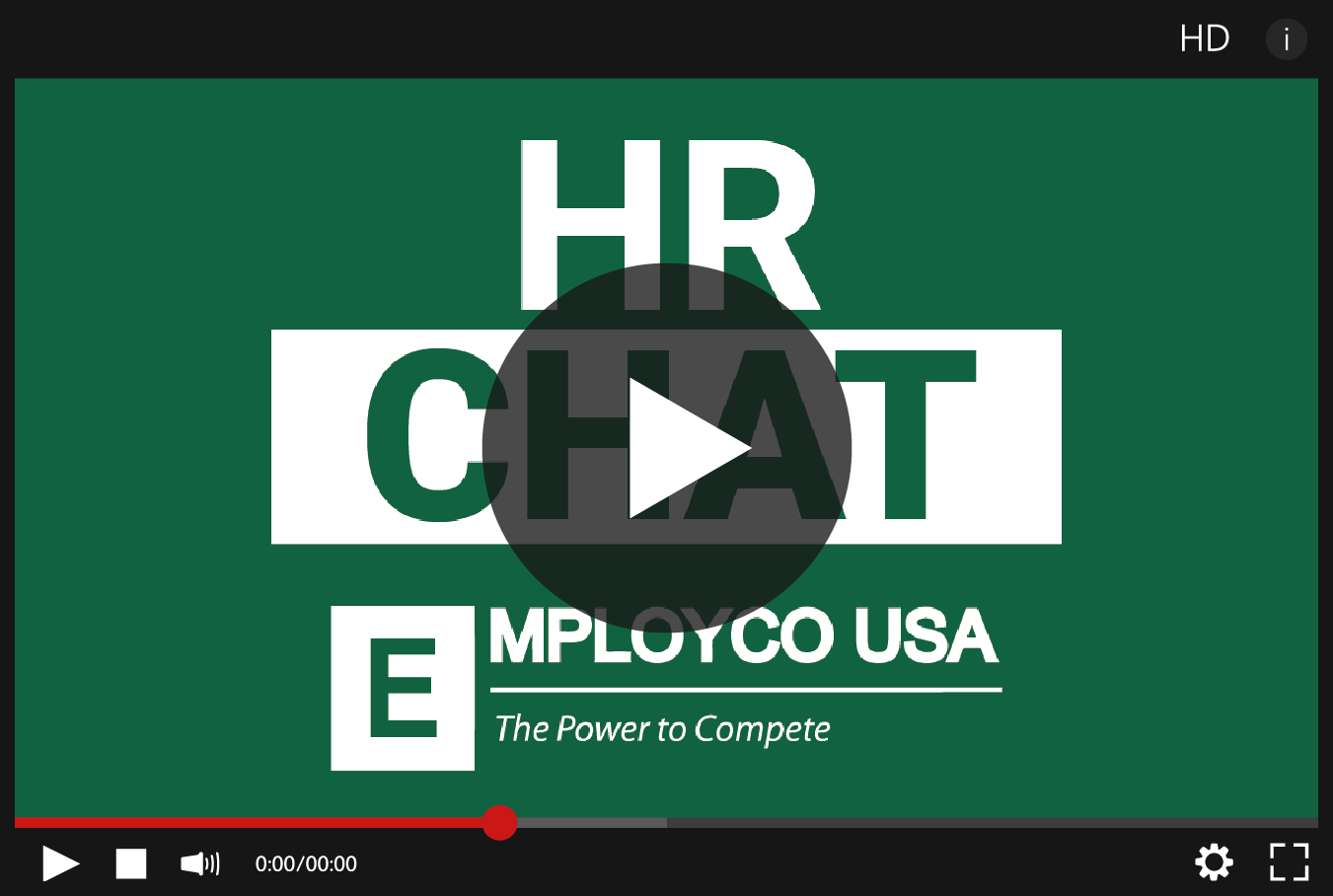 DETERMINING WHETHER A COVID-19 CASE IS WORK-RELATED
Even as businesses reopen and employees return to their new normal, the risk of becoming exposed to and ill with COVID-19 is still present. When an employee reports they have COVID-19, employers are faced with the difficult task of determining whether the employee's illness is work-related.
OSHA Guidance on Work-relatedness : An injury or illness is work-related if an event or exposure in the work environment either caused or contributed to the resulting condition or significantly aggravated a preexisting injury or illness. Work-relatedness is presumed for events or exposures in the work environment. Unfortunately, because the coronavirus is so widespread, determining whether an employee's illness is work-related can be difficult and should be evaluated on a case-by-case basis. Employers should ask probing questions to reveal the potential exposure of COVID-19 in their workplaces. Employers should be careful about what kinds of questions they may ask. After conducting a review, employers may need to record the incident and report it to OSHA.
As is the case with other inherently complex issues, employers are strongly recommended to contact us to seek guidance when faced with these sorts of situations.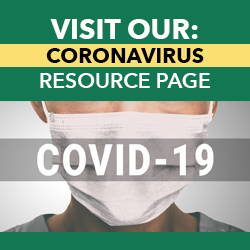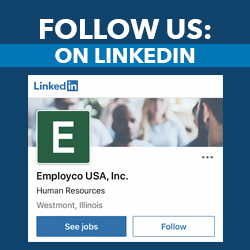 COVID-19 SURVEY BY EMPLOYCO USA
We recently launched a survey of small and medium-sized businesses that span the US business landscape. This has been a great opportunity to gain insight into their views and processes during the current COVID-19 pandemic.
With mask mandates in flux across the country, the question of 'to wear or not to wear' is the question of the season. But even as masks become politicized and policed, the research strongly shows that wearing a mask will help to slow the spread of the COVID-19 virus, and employers are paying attention to this research, according to our new survey.
1,850 employers were surveyed regarding their COVID-19 safety precautions, and overwhelmingly, they are either requesting or requiring their staff to wear masks.
The Employco USA COVID-19 survey found that over 66% of our employers are requiring all of their employees to wear masks, and over 15% are requesting that employees mask-up at work.
The survey also covered the following topics:
Current employee headcount and business activity compared to pre-pandemic
Anticipated time to return back to pre-pandemic level
Outlook on economic conditions over the next 6 months
Predicted layoffs and furloughs over the next 6 months
Anticipated long-term work-from-home headcount
Click the following link to see the survey results. If you have any questions about the survey or how Employco can help your business respond to COVID-19, please contact us.
SUPREME COURT TO HEAR ARGUMENTS IN LAWSUIT CHALLENGING ACA THIS FALL
This fall, the U.S. Supreme Court is expected to hear oral arguments in Texas v. Azar, the lawsuit arguing that the Affordable Care Act (ACA) is unconstitutional.
In June 2020, President Donald Trump's administration asked the Supreme Court to strike down the entire ACA due to the elimination of the individual mandate penalty. The administration's argument hinges on Congress' decision in 2017 to reduce the individual mandate penalty to zero. According to the White House, removing that provision invalidated the entire law.
If the remaining provisions of the ACA are upheld without the individual mandate penalty, then little will change from the current state of affairs. If the ACA is struck down, nearly everyone in the country will be affected, but the specific impact is unknown.
The ACA's provisions remain in place while the case is being considered. It is expected that the Supreme Court will issue its ruling in spring or summer of 2021. Stay tuned for further updates.
REMOTE VERIFICATION OF FORM I-9 DOCUMENTS EXTENDED TO AUGUST 19TH
The U.S. Department of Homeland Security (DHS) has announced that the exemption for the physical inspection of Form I-9 documents has been extended to Aug. 19, 2020. According to the DHS, this will serve as the final extension.
Physical Inspection : Employers must complete and sign Section 2 of Form I-9 within three business days of the employee's first day of employment. Employers are required to physically examine the documents the employee presents from the list of acceptable documents to prove his or her employment eligibility.
Remote Verification : Because of COVID-19, DHS is allowing employers that are operating remotely to conduct a remote verification of approved I-9 documents. The exemption also applies to new hires affected by quarantine or lockdown protocols. The exemption does not apply to employers that have employees physically present at a work location.
Under the exemption, employers must complete a remote inspection of approved documents within three business days and enter "COVID-19" as the reason for the physical inspection delay. Employers that use this exemption must also keep written documentation of their remote onboarding and telework policy for each employee.
Within three days of when normal operations resume, all employees who were onboarded using remote verification must present their approved documents for a physical inspection. Employers should add "documents physically examined" with the date of inspection to affected I-9 forms. Please contact us with any questions.
LISTEN TO EMPLOYCO'S HR PODCAST!
Employco's HR podcast offers listeners valuable insight into employment-related topics. In a roundtable format, Employco's executive team discusses current legislative and strategic issues related to all areas of human resources. Topics range from labor law compliance, recruitment, employee engagement, retention, compensation and benefits, and employee relations.


Questions, comments, feedback?
Jason Eisenhut
630.286.7341
jeisenhut@employco.com