# Will attendees come back and if so, why?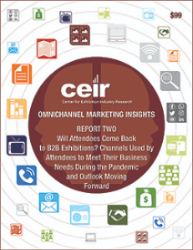 Today we released the second report of the Omnichannel Marketing Insights Series Will Attendees Come Back to B2B Exhibitions? Channels Used by Attendees to Meet Their Business Needs During the Pandemic and Outlook Moving Forward. This series details omnichannel marketing practices while the pandemic shut down the business-to-business (B2B) exhibition industry in mid-March 2020 and anticipated plans moving forward through 2022.
Along with benchmarks on the marketing channel mix used during the pandemic, Report Two assesses the extent by which participants will return to B2B exhibitions, and whether needs and preferences will shift in any way and summarizes overall findings from the attendee perspective.
It's not a surprise, while trade shows were paused due to the pandemic, digital dominated.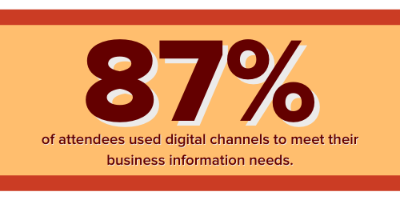 Will attendees come back? YES! Most have plans to attend through 2022.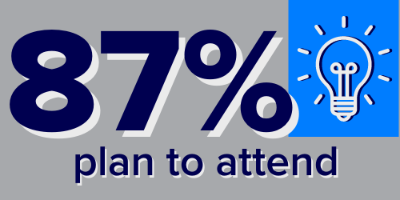 Why are they coming back? Because B2B exhibitions deliver unique value. Digital can only go so far. Download the report to get the critical details. Spoiler alert, they go because F2F events are effective in meeting their shopping and learning needs.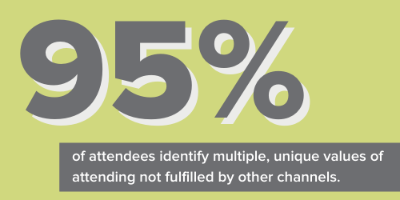 At the same time, data suggests urgent need for a digital strategy.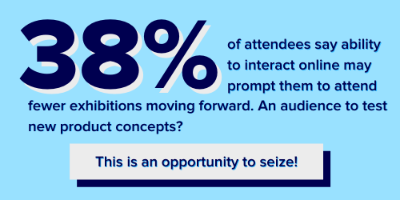 The future is still bright for face-to-face (F2F) events. There are aspects of F2F events that will increase in importance in the next two years. Want to know where?
Download the full report and infographic.
CEIR Subscribers or IAEE Members – No charge
Non-Members - $99 USD
You might also be interested in…
CEIR Webinar 16 February 10:30 AM CT
Where Are We Now?! An Up-to-Date Look at the 2022 US B2B Exhibitions Industry Today and Moving Forward
Join this webinar to get answers to help you plan your events and business strategy for 2022.
Be the first to learn the latest snapshot of the 2022 US B2B Exhibition Industry outlook per CEIR's January Survey with US B2B Exhibition organizers, including:
Benchmarks on:

Impact on the B2B exhibition schedule: cancellations, postponements and events that have happened or are still scheduled as planned
Influence of the Omicron variant on prompting cancellation of events
Impact on event revenue due to cancellations and actions to offset losses due cancellations/postponements

Among events postponed/still scheduled/have happened: extent of pivot to hybrid models, what content this includes as well as requirements for participants attending an in-person event
For events that have happened already in 2022:

Performance outcomes compared to 2019 editions of events
Exhibitor and attendee satisfaction
Lessons learned and successes

Updated look at the CEIR Index scenario analysis – with forecasts for the US economy and the B2B exhibition industry through 2023
Updated forecast for COVID-19 in the US in 2022 per John Cordier, CEO of Epistemix, with implications and considerations for event planning in 2022
CEIR Webinars are available to all industry professionals. Registration fee is $25.