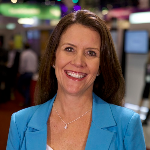 As we continue to advocate for the return of face-to-face events, we are also learning to navigate the world of digital interaction. That's why the CEIR team is currently working on a Virtual Events Study, sponsored by Swapcard. This study includes research about what works, what doesn't and what generates revenue. You won't want to miss the findings being shared during Expo! Expo! IAEE's Annual Meeting and Exhibition in Louisville, KY, December 8-10.
Speaking of research, I was inspired by the data presented during this year's CEIR Predict Conference . John Gerzema from The Harris Poll explained that attendees are increasingly seeking "online content guides or ambassadors who are real people" in their digital event experiences. I had the pleasure of serving in that role by co-hosting Predict with CEIR CEO Cathy Breden, CMP, CAE, CEM at the CNTV digital studio (physically distanced, of course!). It felt like we were moving forward in this new reality.
During Predict, it was also announced that the CEIR board decided to freeze board positions for one year because of the times we are in and for continuity. I am excited to serve as the Chairperson through 2021. As your Chairperson, I will ensure that the importance of the B2B exhibitions industry continues to grow through the power of CEIR research and data.
Lastly, I would like to express my gratitude to the Orange County Convention Center (OCCC) for making this newsletter possible and recognizing the importance of CEIR's work.
Take care and stay safe,
Carrie Ferenac
Convention News Television (CNTV)
2020 Chairperson of the Board
CEIR








MESSAGE FROM CEIR CEO


Prominent exhibition executives learned what the future holds for B2B exhibitions at this year's Predict. Cathy Breden, CMP, CAE, CEM shares the highlights and takeaways from the first virtual CEIR Predict Conference. Read her full piece.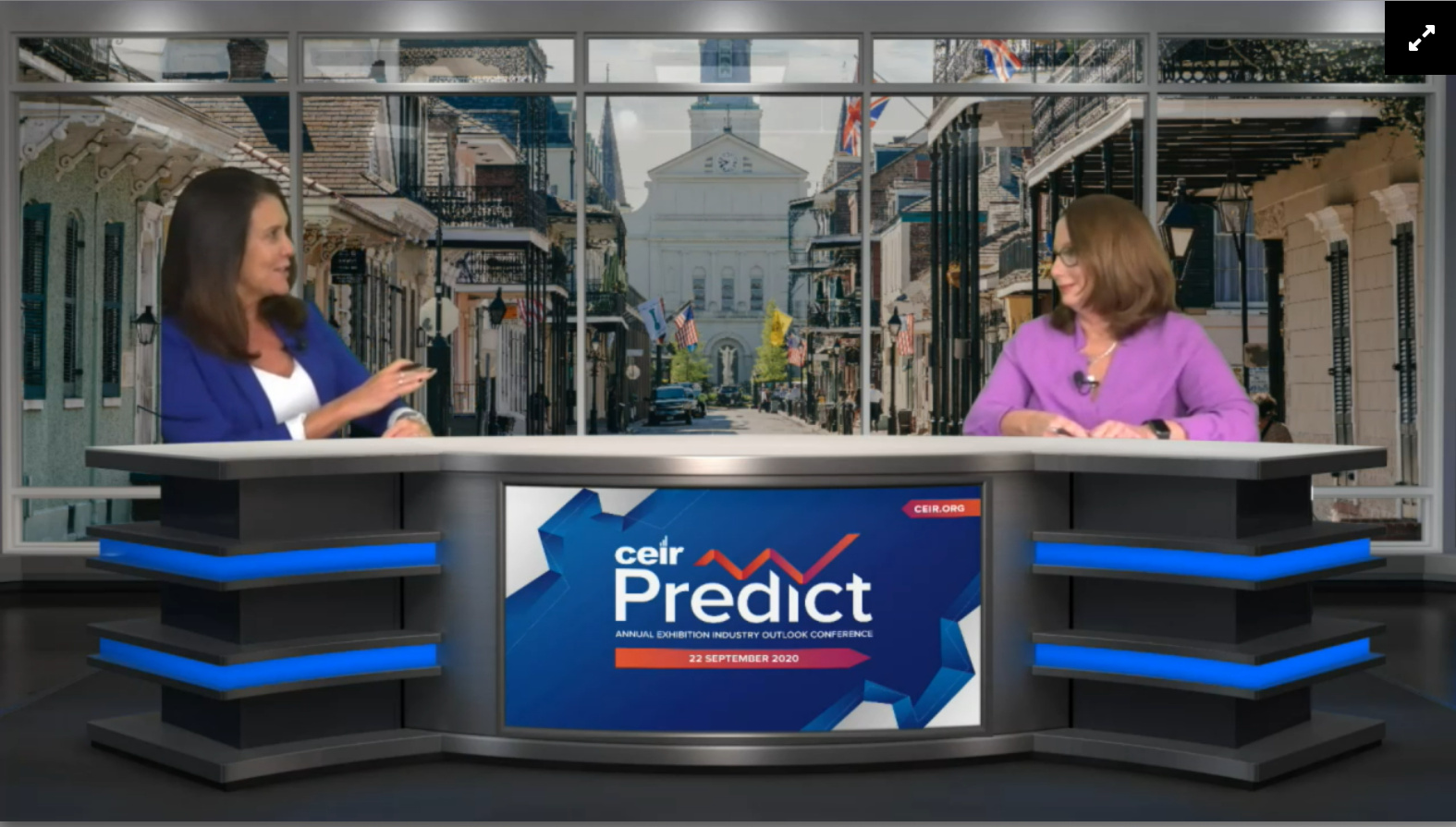 WEBINAR
CEIR's Event Analyzer 2.0 is About to Launch! Learn How to Use this New Tool and How It Can Ramp Up Your Strategic Planning Focus 5 Nov


Join CEIR's VP of Research Nancy Drapeau, PRC and Economist Dr. Allen Shaw on 5 November at 12 PM CST to learn how to:
Use this new and improved tool
Understand which industry benchmark charts are available for free
Unlock premium content
Engage in an interactive discussion on how to interpret these results
Additionally, a brief update on latest CEIR Index analysis will be provided.
All CEIR webinars are no charge to industry professionals.

NEW REPORT
Matchmaking Before & During COVID-19: How North American B2B Exhibition Organizers Use Technology to Connect People and Products



Attendee matchmaking is more important than ever today. Today, where most in-person events are paused and instead are happening virtually, meaningful face-to-face engagement is a major challenge. This study, in partnership with Swapcard, provides an understanding of attendee matchmaking pre-COVID as well as what organizers were looking for at the outset of the COVID-19 outbreak. Download your complimentary report.


CEIR AT EXPO! EXPO!
SILENT AUCTION
The CEIR silent auction will be held 100% online this year and will be an extended one! Look for details shortly.
Prize categories can include: gift cards, trips, electronics, sports and entertainment, restaurants, unique experiences, beauty/fashion/jewelry, industry event registrations or ads and many more. All proceeds from the CEIR silent auction will benefit valuable CEIR research.

RAFFLE
Raffle sales will be 100% online with details to be released shortly. Louisville Tourism has created a great package valued at $1,899.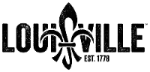 Feel the Louisville Love with access to some of the city's most popular sips and sights! This package will provide the winner with Feel the Louisville Love with access to some of the city's most popular sips and sights! This package will provide the winner with:
Roundtrip airport transfer and a three-night stay at the Omni Louisville hotel*
Guided tours and bourbon tastings through the Urban Bourbon Trail**
Two Main Tickets granting access to iconic museums along historic Main Street
A VIP bourbon basket amenity in your room upon arrival
Tours for Two:

Angel's Envy Distillery
Michter's Distillery
Old Forester Distillery

One complimentary registration to either Expo! Expo! 2020 or 2021
Please note:
*Hotel stay at the Omni Louisville Hotel is subject to availability. Certificate for the Omni is valid through December 2021.
**Distillery tour date/times based on availability. Tours are valid through December 2021.
To arrange package details, please email Ally Crain or call (502) 814-2749.

VIRTUAL EVENTS STUDY FINDINGS
Results from the Virtual Events Study, sponsored by Swapcard, will be shared for the first time in-person at Expo! Expo! in Louisville, KY. Key insights from this study will aid organizers on how to produce a successful virtual event and exhibitors on how to attract attendees to their virtual booth.
If you are not able to make this session, there will be a webinar discussing the results held in January 2021.

CEIR IN ACTION
RESEARCH COUNCIL
The CEIR Research Council has provided input that has been integral in assuring that the focus of current and future research is timely and relevant to the B2B exhibitions industry. They recently agreed that it was urgent to field a survey on trends in use of virtual events and were vital in building the questions included in this comprehensive, baseline survey. This global survey launched at the end of September. Results will be published in early December.
UPCOMING PRESENTATIONS
CEIR staff will be presenting at several upcoming industry events. We hope to see you at these sessions.
VP of Research - Nancy Drapeau, PRC
CEIR CEO - Cathy Breden, CMP, CAE, CEM