BULLETIN (December 21, 2021)
COURT REINSTATES OSHA VACCINATION MANDATE
On Friday Dec. 17, 2021 the 6th Circuit Federal Court of Appeals reinstated the Occupational Safety and Health Administration's (OSHA) federal emergency temporary standard (ETS) for COVID-19. The 6th Circuit decision reverses the stay ordered in November by the 5th Circuit and allows OSHA to resume ETS implementation and enforcement nationwide. The ETS establishes a mandatory vaccination policy requirement for private employers with 100 or more employees.
ETS opponents have already filed an appeal with the U.S. Supreme Court challenging the 6th Circuit's decision.
Click the following link to read the full article: Legal Update - Court Reinstates OSHA Vaccination Mandate for Private Employers.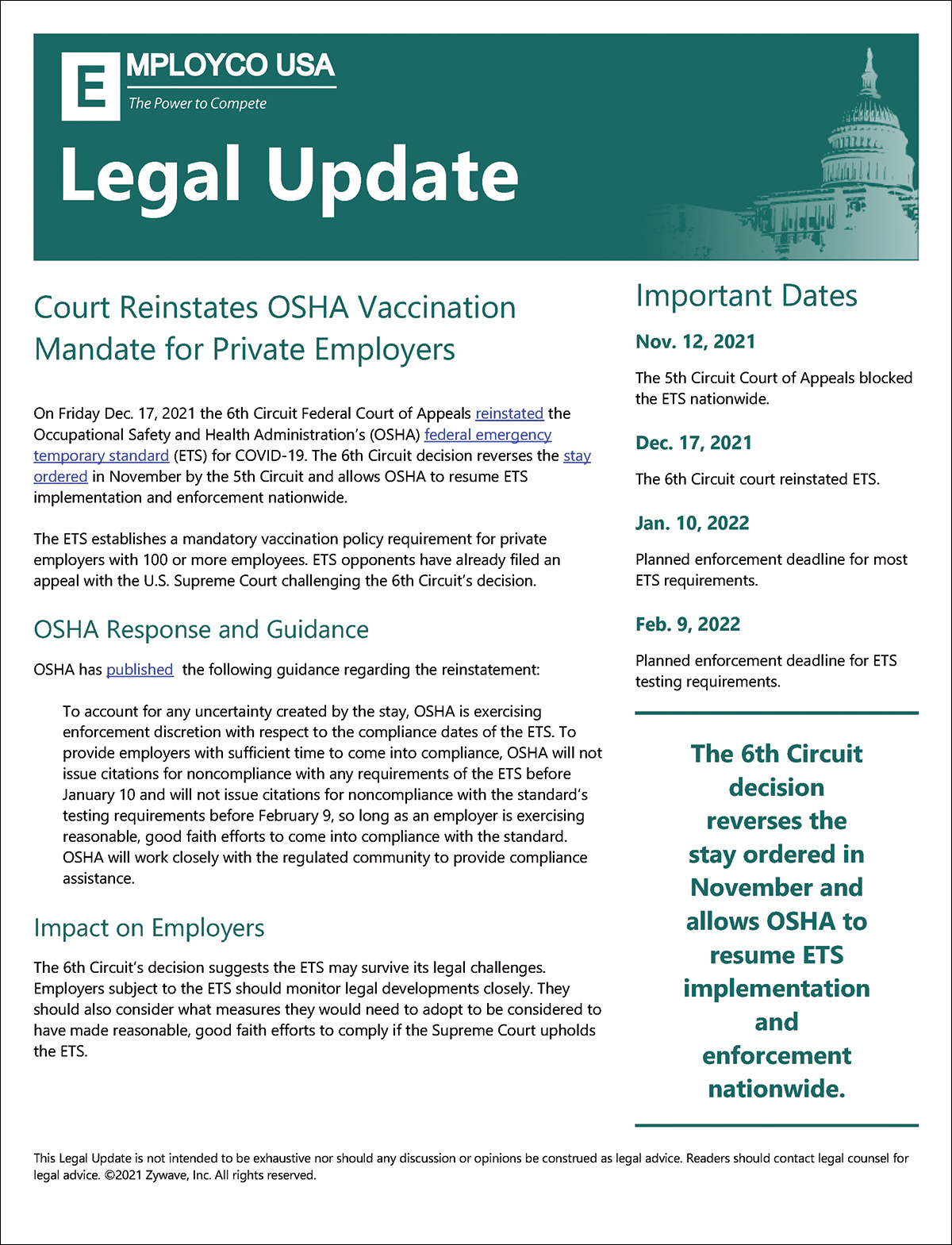 You can also find more information on this topic in our prior infographic: Employer Obligations and the COVID-19 Vaccination Mandate.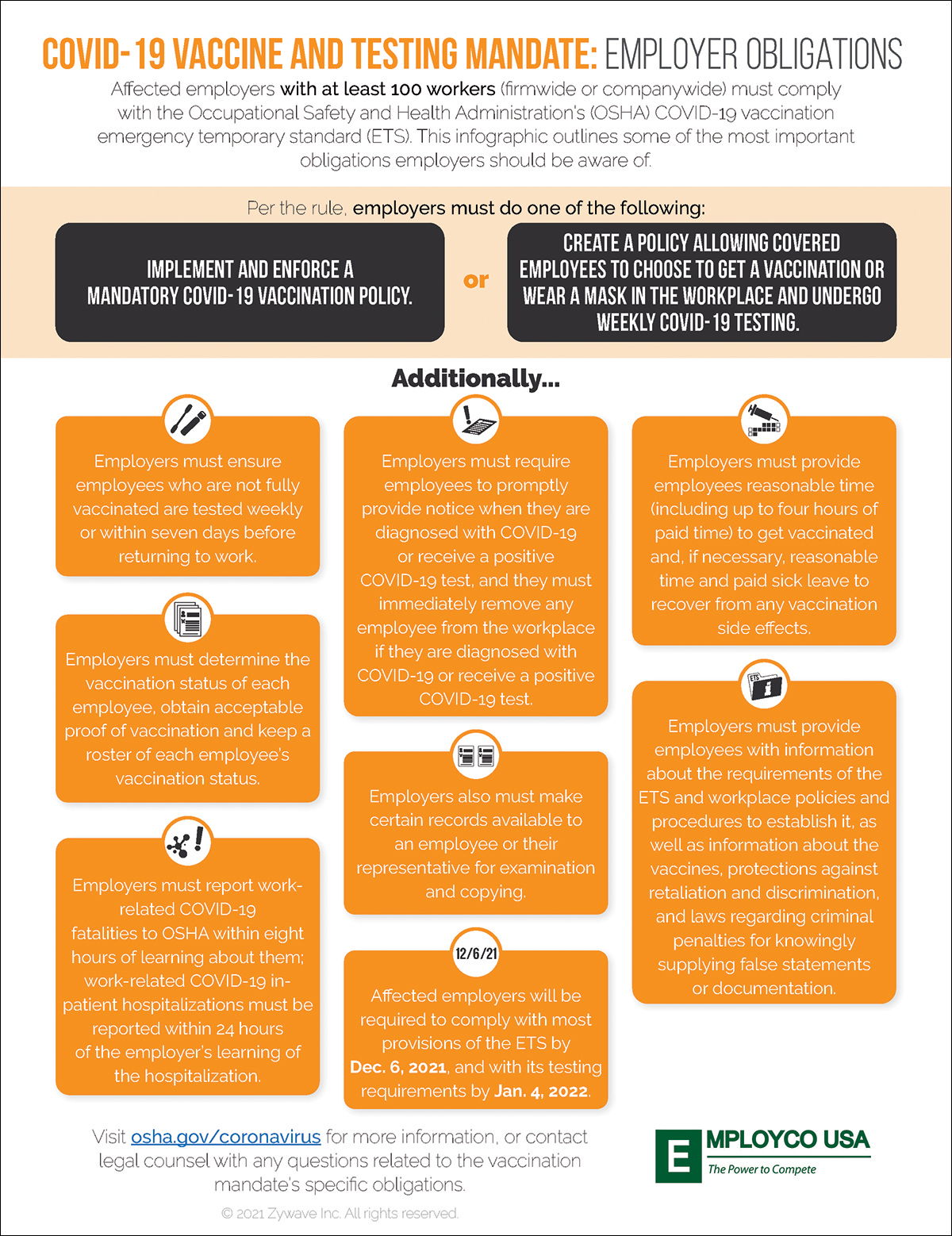 Contact us with any questions or support with your organization's efforts to prepare for the new ETS.
Questions, comments, feedback?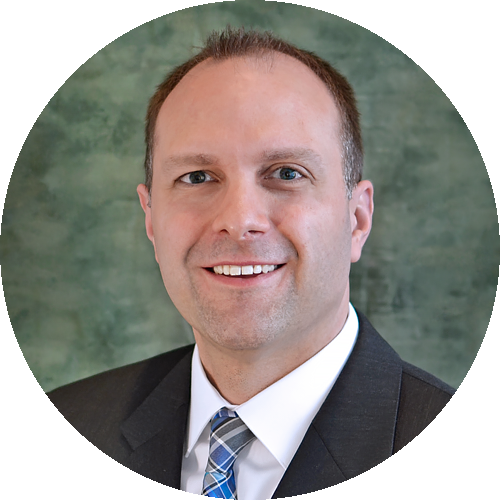 If you have any questions or concerns, please contact:
Jason Eisenhut 630-286-7341 jeisenhut@employco.com